Here is the real difference between a story and a task in Scrum.
Great post written by Mike Cohn in the Mountain Goat Software Blog:
"Well that's an easy question, I thought, the first time it was asked of me in a Certified ScrumMaster class. "The difference is …," I began to reply and realized it wasn't actually such an easy difference after all.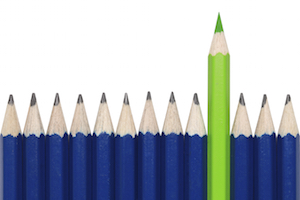 I'd been using the two terms, "user story" and "task" in my classes for years, and they seemed pretty distinct in my head. User stories were on the product backlog and tasks were identified during sprint planning and became part of the sprint backlog.
That was fine but wasn't very helpful—it was like saying "salt is what goes in a salt shaker and pepper is what goes in a pepper grinder." Sure, stories go on the product backlog and tasks go on a sprint backlog. But what is the essential difference between the two?
I paused for a second the first time I was asked that question, and realized I did know what the difference was. A story is something that is generally worked on by more than one person, and a task is generally worked on by just one person.
Let's see if that works …"
Check out the full post here: The Difference Between a Story and a Task